Garrafon Natural Park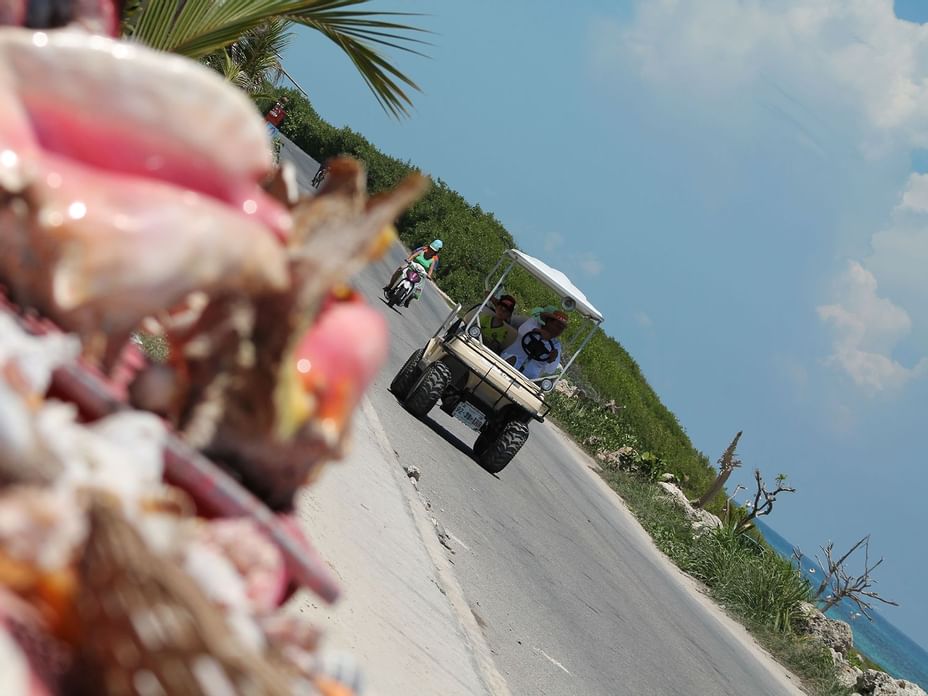 Known worldwide as one of the best Isla Mujeres attractions, the park is ideally located in the south point of the island. Garrafon is part of the Great Mayan Reef, the second largest reef in the world and is just one of the park attractions. The park offers beauty and fascinating adventures in and out of the water and takes its name from the cliff which is one of the highest points in the peninsula.

Thrill to a wonderful snorkeling adventure at the Garrafon Reef, one of the most stunning in the Caribbean. Kayak rides, scuba diving underwater strolls, snuba exploring, zipline flights and bungee jump are just a few of the great activities you will enjoy in this exotic paradise. Around the club house you'll find a great pool, palapas, lounge chairs and hammocks, all with a wonderful view of Punta Cancun. Open daily from 10 am to 5 pm. Prices may vary according to the program and activities you would like to experience. Our Concierge is more than happy to assist you.

Kilómetro 6 Carretera Garrafón Lt 9, 77400 Q.R. 77400 Isla Mujeres Mexico
Monday10AM–5PM
Tuesday10AM–5PM
Wednesday10AM–5PM
Thursday10AM–5PM
Friday10AM–5PM
Saturday10AM–5PM
Sunday10AM–5PM